Hangzhou Nuzhuo Technology Group Co., Ltd. is located on the bank of the beautiful Fuchun River, the hometown of Sun Quan, the Great Emperor of Soochow. It is located in the Tonglu Jiangnan New District on the outskirts of Hangzhou, between Hangzhou West Lake and the national scenic spot Qiandao Lake and Yaolin Wonderland, Hangzhou-Jingxin Expressway The Fengchuan exit is only 1.5 kilometers away from the company, and the transportation is very convenient.
Hangzhou Nuzhuo Technology Group Co., Ltd. has three subsidiaries: Hangzhou Nuzhuo Air Separation Equipment Co., Ltd., Hangzhou Azbil Technology Co., Ltd., and Hangzhou Guodi Compressor Co., Ltd.. The group company is specialized in the design and manufacture of cryogenic air separation units, VPSA oxygen generators, compressed air purification equipment, PSA nitrogen generators, PSA oxygen generators, oil-free gas boosters, electric and pneumatic intelligent control valves. Temperature Control valve. Shut-off valve manufacturer. The product structure is matched up and down, one-stop service. The company has more than 14,000 square meters of modern standard workshops and advanced product testing devices. The company always adheres to the business philosophy of "integrity, cooperation, and win-win", takes the development path of science and technology, diversification, and scale, and develops toward high-tech industrialization. The company has passed the ISO9001 quality system certification and won the "contract-honoring and trustworthy" "Unit" and the company are listed as the key enterprise of technological innovation in Zhejiang Province's high-tech industry.
The company's products use compressed air as raw material, and use automated process procedures to purify, separate and extract compressed air. The company has seven series of compressed air purification equipment, PSA pressure swing adsorption air separation equipment, nitrogen and oxygen purification equipment, VPSA oxygen production equipment, oil-free compressors, cryogenic air separation equipment and automated valves, with a total of more than 800 specifications and models.
The company's products use "Nuzhuo" as the registered trademark and are widely used in metallurgy and coal, power electronics, petrochemical, biomedicine, tire rubber, textile and chemical fiber, food preservation and other industries. The products play a role in many key national projects.
The company takes the needs of users as the appeal point, the development of the society as the goal, and the satisfaction of users as the standard. The company's tenet is: "Survive by quality, market-oriented, technology for development, management to create benefits, and service to gain credibility". Strive to be in line with international standards in terms of quality, service, management, and technology. With "Nuzhuo" products, provide users with clean, high-purity gas energy and create benefits, and jointly create a better tomorrow.
Welcome to scan the QR code below to watch the panorama of our company.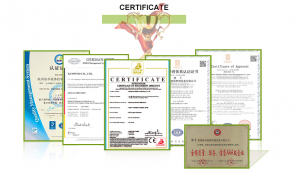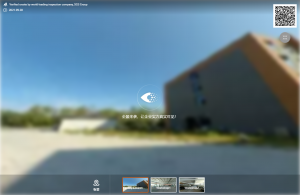 Scan me have a magic visit about NUZHUO, well know to us
Introduction all of our machine, NUZHUO Brand, welcome to contact us
Tel. 0086-18069835230
Mail: Lyan.ji@hznuzhuo.com
Alibaba: http://hzniuzhuo.en.alibaba.com
A. PSA oxygen Plant
B. PSA nitrogen Plant
C. VPSA oxygen Plant
D. Liquid oxygen plant
E. Liquid nitrogen plant
F. Cryogenic Argon plant
G. Oxygen Concentrator
H. Oil Free booster
I. Electric control valve
J. Pneumatic control valve
K. Self-operated control valve
---
Post time: Nov-05-2021